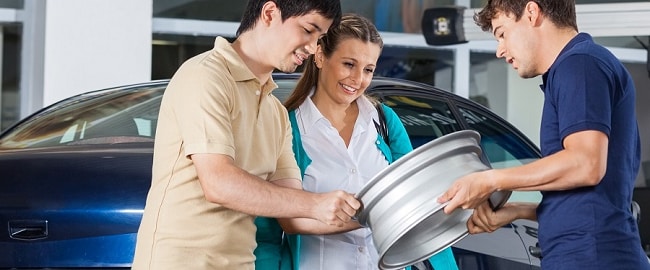 At Land Rover Columbia, we want to help drivers across Lexington, Irmo, and Columbia tackle all their DIY auto repair projects. At our Land Rover Parts Center, you'll find a wide range of auto parts that are perfect for the job.
Why shop parts at our dealership? There are plenty of benefits to our OEM parts and accessories, and we look forward to showing you exactly what they are!
Our Selection of OEM Parts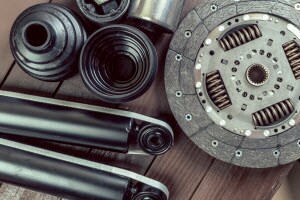 When you install new parts in your Land Rover SUV, there's a certain peace of mind you'll get when you know the parts you've put in are the same high-quality, factory-recommended parts as the originals. With OEM (original equipment manufacturer) parts, that's just what you'll get.
These parts are designed specifically for your make and model vehicle, so you can always trust that they'll fit into place perfectly. You'll get better performance with rotors, spark plugs, and alternators made specifically for your Land Rover Discovery or Range Rover Velar.   
Know which parts you want to order? Just fill out our parts request form online and submit it. We can let you know when your order is ready for pickup at our center.
Genuine Land Rover Accessories
Car parts aren't the only items you can buy from our center: We also stock a selection of real Land Rover accessories that can enhance your ride's flair or function in more ways than one. Imagine fitting your Land Rover Discovery Sport with a luggage roof box, allowing you to bring even more items along for the ride. Conversely, consider how sleek your Range Rover Evoque would look with some illuminated sill tread plates or an upgraded rear spoiler lip.
You can get those OEM accessories and more right here from us-just add them to your request form. If we don't have the accessory you want in stock, we'll be happy to place a special order directly from the factory!
Your Parts Installation Team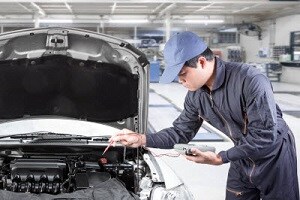 We hope that your next DIY project with our authentic Land Rover and Range Rover parts is a roaring success! If you find, though, that you need some help installing a certain part or accessory, feel free to schedule an appointment at our on-site service center.
Our team of technicians is fully certified and factory-trained to handle any Land Rover SUV. That means you'll get speedy, effective installation from experts who know their way around your vehicle. They'll put every part in its place so that you can get back to the roads of Columbia, Lexington, and Irmo in no time!
Shop Our Land Rover Parts Center
Need a new cabin air filter for your Range Rover Sport? How about some stylish mirror cover additions for your Land Rover Discovery? Order all the OEM parts and accessories you need from our Land Rover Parts Center.
Not sure quite what you're looking for? Feel free to contact us at Land Rover Columbia to consult with our parts experts. We'll set you up with everything you need for a safe ride and excellent performance for the road ahead!