Enjoy a First-Class Experience in a New Range Rover
Versatile, capable, comfortable. The Range Rover does it all, and it does it well. With numerous ways to make your life easier, a new Range Rover would be a great addition to your driveway. Discover new possibilities when you climb inside a Range Rover, available at Land Rover Columbia. Since it is filled to the brim with tons of high-tech features, like amazing safety options, the new Range Rover should be your Columbia family's next SUV.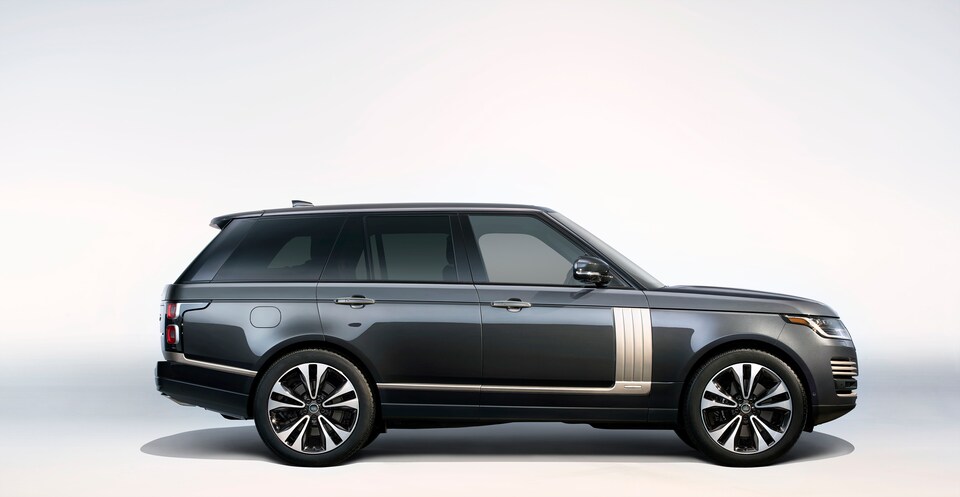 Exterior
The Range Rover's design is sleek, stylish, and classy. Prepare to see jaws drop when you pull up to your favorite Lexington restaurant in a new Range Rover.
Maintaining the perfect SUV shape, the Range Rover sets itself apart from the rest with unique stylings. The front grille features unique oval shapes with the Land Rover logo classily placed off-center. 
Flanking the front grille, you'll find two Premium LED Headlights. These headlights are standard with every Range Rover model, ensuring that every driver gets the best view possible. With Signature Daytime Running Lights illuminating your path everywhere you go, onlookers will always be signaled to your presence.
Convenience
For the Range Rover, convenience is just another step to providing you a luxurious experience. From getting into the vehicle to driving it around Irmo, your Range Rover will do everything it can to make itself more convenient for you.
Sometimes, carrying around a set of jingling keys is inconvenient. With the optional Land Rover Activity Key, you can wear your Ranger Rover's key on your wrist. Strap the Activity Key onto your wrist as if you were wearing a watch, and have some peace of mind as you partake in outdoor activities with your family and friends.
Need some help getting inside your new Range Rover? No problem. With Automatic Access Height, your Range Rover will lower itself by 1.9 inches, allowing you to climb inside your new Range Rover easily. This system can also be used when you're leaving your new Range Rover for sale in Columbia.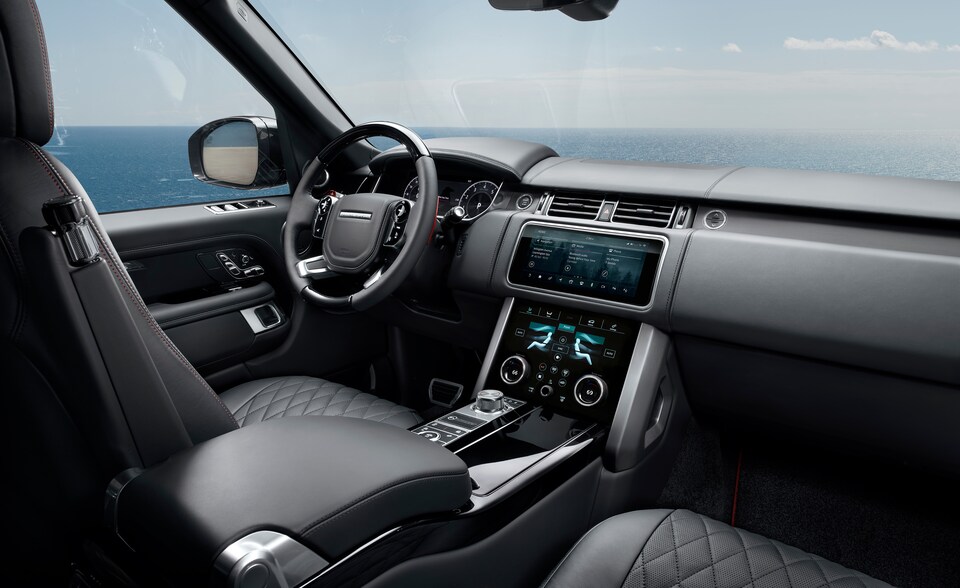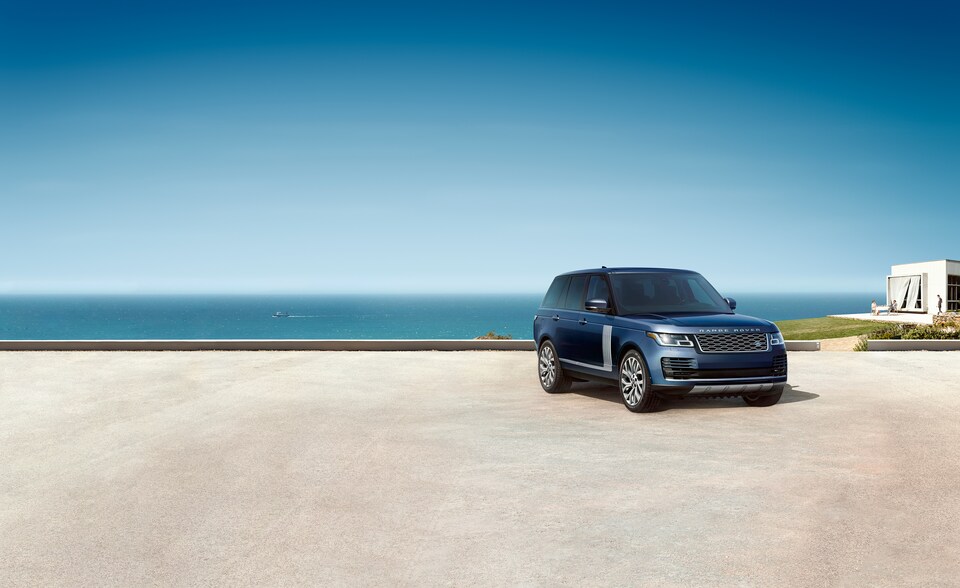 Need a place to put your smartphone? Why not charge it at the same time? With your Range Rover's Intelligent Storage system, fiddling with cords is a thing of the past. In addition to the convenient storage space, your Range Rover can also have an available refrigerator compartment, which will keep your food and drink cold on long trips.
Safety
When you're driving around Chapin, you need to be as safe as possible. The roads surrounding Columbia, especially busy highways leading to neighboring towns, can often be hazardous if the proper precautions are not taken.
With the following safety features, your Range Rover will do its best to keep you safe from harm:
Emergency Brake Assist: Driving in Columbia can often be stop-and-go. While this can be frustrating, it's best to keep your guard up. When you need to brake quickly, the Emergency Brake Assist feature will help boost brake pressure through your Range Rover's ABS pump. By doing this, it will help ensure that you come to a complete stop.
Emergency Braking: For when you're unable to get to the brakes in time, your Range Rover will help you out. With Emergency Braking, your Range Rover will automatically apply the brakes to avoid or reduce the force of an impact.
Electronic Traction Control: With Electronic Traction Control, your Range Rover will do everything it can to keep itself stable. By controlling wheel spin and applying the brakes, your Range Rover will make sure that you stay in control.
Want to Learn More?
Are you interested in learning more about how the Range Rover can impact your day-to-day life? Come to Land Rover Columbia to see what the Range Rover is all about.
Range Rover Questions? Let Us Know!
Hours
Monday

9:00am - 6:00pm

Tuesday

9:00am - 6:00pm

Wednesday

9:00am - 6:00pm

Thursday

9:00am - 6:00pm

Friday

9:00am - 6:00pm

Saturday

9:00am - 6:00pm

Sunday

Closed