Your next adventure can get off to a fine start with the right SUV. Our team at Land Rover Columbia wants to help you find the perfect vehicle for you with our library of Land Rover vehicle comparisons.
As you shop for an SUV near Columbia, Lexington, and Irmo, you can enhance your knowledge of all your options with the articles on this page. Below, you'll learn what to expect from our comparison pieces, and you can start exploring them yourself! Contact us if you have any questions.
2018 Land Rover Discovery vs Jeep Wrangler
2018 Land Rover Range Rover vs Toyota Land Cruiser
Learning from Our SUV Comparisons
There are plenty of great SUVs on the market today. As you explore all your options, you may find yourself with a hard choice to make between two (or more) SUVs. Whether they're all Land Rover vehicles or they include vehicles from other prominent brands, our SUV comparisons may cover the information you need.
When you read them, you can see how several popular vehicles measure up across a range of categories. Discover what various vehicles have to offer in terms of:
Interior dimensions, from seating capacities to cargo dimensions and more.
Performance specs, including engine specs and off-roading capabilities.
Technology features, from infotainment systems to driver-assist features.
Why Is Vehicle Research Important?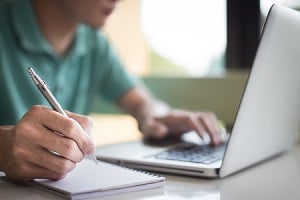 Land Rover SUV comparisons are just one resource out of many when it comes to vehicle research. You'll learn a lot by reading our Land Rover vehicle reviews, too, as well as exploring the manufacturers' pages and test driving the vehicles in question. All of it is worthwhile when it comes to choosing your next new ride.
Why? The more you know about your options, the better equipped you are to choose one that will keep you happy far into the future. Choosing an SUV-especially a Land Rover luxury SUV-is a big investment, and you should always take the time to do it right.
Browse Our Land Rover Vehicle Comparisons
Are you ready to take your vehicle research to the next level? Browse our Land Rover vehicle comparisons for one that compares the SUVs you're most interested in. Then, you can decide which has more of what you're looking for.
If you have any questions or want to learn more, reach out to us. At Land Rover Columbia, your dealership serving Lexington, Irmo, and Columbia, we're happy to help you with all your vehicle research!