If you're shopping for a luxury SUV that'll hold up on and off the pavement, you might want to check out our Land Rover dealer near Lexington, SC. With our vast and varied selection of Land Rover SUVs, you can find the perfect utility vehicle that'll go wherever you want to take it.
With a vehicle from Land Rover Columbia, you can explore the entire city of Lexington in style. Drive over to the Saluda River Dam for a peaceful walk with gorgeous views, or find some spirits at the Mercer House Estate Winery. It's all right at your fingertips!  
Land Rover SUVs for You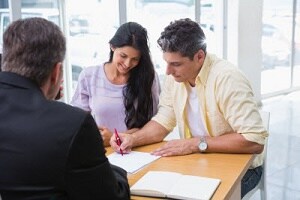 What makes Lexington residents choose Land Rover and Range Rover SUVs? We'd hazard a guess that our SUVs' well-equipped cabins dazzle local drivers, with everything from the InControl® infotainment system to luxurious leather, suede, and wool-blend seating options.
Visit our Land Rover dealership and see the incredible selection we have in store for you. Whether you're looking for a classic Land Rover Discovery or a versatile Range Rover Velar or Evoque, you'll find it here in our showroom. Ask our team of auto experts to help you learn about all the exciting features-and you'll find plenty of those in all Land Rover models!
Land Rover SUVs are known for their off-roading prowess, which is another reason local drivers are attracted to the brand. You can take advantage of technologies like Terrain Response® to custom-set your vehicle's drive for the terrain beneath you, whether it's sand, grass, gravel, or more!
Expert Land Rover Finance
Finding the perfect Land Rover vehicle is only the first step. Next, you'll want to create a finance plan that fits your budget and lifestyle, and our Land Rover finance center can help you do it. You can apply for financing online today. We'll get you pre-approved and start looking for the perfect car loan or Land Rover lease plan for you.
If you're looking for an auto loan, you can use our payment calculator to estimate your monthly payments under a range of scenarios. Just plug in the price of the car, your down payment, loan term, and financing rate to see what you'd be paying. Feel free to play around with various numbers to find the best scenario.  
Quality Land Rover Parts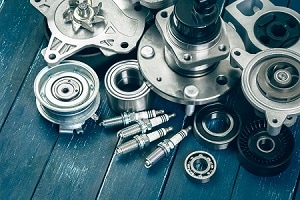 Whether you choose to schedule Land Rover service with us or perform your own repairs at home, you'll benefit from the genuine Land Rover parts you'll find at our parts center. We provide and install genuine factory parts for all Land Rover vehicles, so you can feel confident in quality and durability out on the road.
With original equipment manufacturer (OEM) parts, you can rest easy knowing that the parts going into your Land Rover are carbon copies of the original, factory-installed parts. With parts made specifically for your vehicle, you'll know you're getting a good fit.
Order your OEM parts from our Land Rover dealership, and we'll let you know when they're prepared for pickup!
Visit Our Land Rover Dealer Lexington SC
Range Rover and Land Rover SUVs make great adventure vehicles, and we at Land Rover Columbia want to get you ready for your next set of escapades. You can search our full inventory online and find quality vehicles that meet your needs.
When a luxury SUV catches your eye, set up a test drive at our Land Rover dealer near Lexington, SC. We'll get you behind the wheel for some firsthand experience